Submitted by
Miriama Butková
on 11/08/2018 - 00:35.

Buda(FCKN)pest with ESN STUBA
The legendary trip to the capital city of Hungary - Budapest is awaiting you. Watch the city from the citadel, experience Ruin Bars, visit the largest thermal baths in Europe and more! Trust us, this city never sleeps!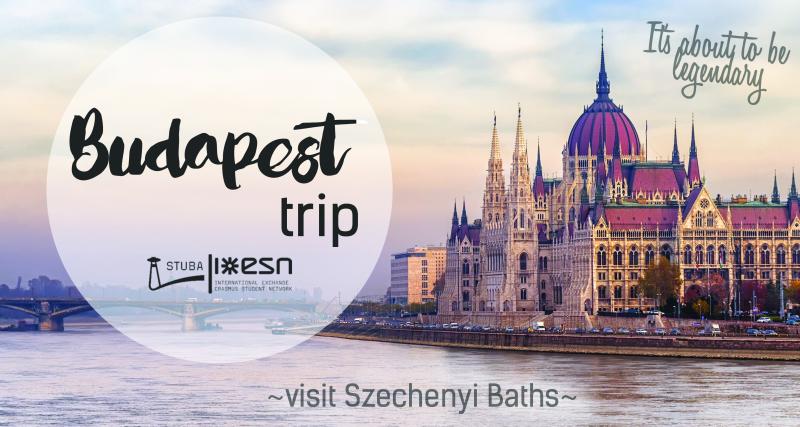 What to expect?
Transfer to Budapest by EuroCity train

​

Accommodation in a hostel with a rich breakfast

Public transport tickets included

VIsit of the most important places like the Hungarian Parliament with guide, the Budapest Castle, the Heros square

We will show you famous party spots and Ruin Pubs

You will see the oldest metro in continental Europe 

You will taste the fresh food of the City Marketplace 

Before leaving the city, you will have the opportunity to visit the famous Szécsényi baths, so don't forget your swimsuits!

Of course company and guidance of 3 skilled ESNers :)

Bonus: city game with prices <3
Krak(w)ow with ESN STUBA
We have prepared for you an unforgettable mixture of traveling - adventure - fun - teambuilding and serious history. VIsit with us Krakow in Poland! 
ESN STUBA will provide:
Transfer to Krakow and shuttle bus for trips

Accommodation in a hostel with breakfast

You will see Krakow in all its beauty through the day during the guided tour

Night walk in a stunning Jewish quarter with pubs

If we will have time we can visit one of these places: Lom Zakrzowek or Kopiec Kosciuszki

We will show you how to party in Polish way - twice ;) 

We will take you to experience one of the most touching places in the world - Auschwitz Concentration Camp - with a guide

Each evening we will have a dinner together like one big family :P 

On the way back you will enter one of the oldest Salt Mines and see its wonders during a guided tour in Wieliczka

To manage all this, three awesome ESNers will join the trip, so you don't need to worry about almost anything :)
Prague, the City of 1000 Spires
 

with ESN STUBA 

Last but not least we are organizing a trip to the capital city of the Czech Republic. We are looking forward to sharing the beauty of Prague with you!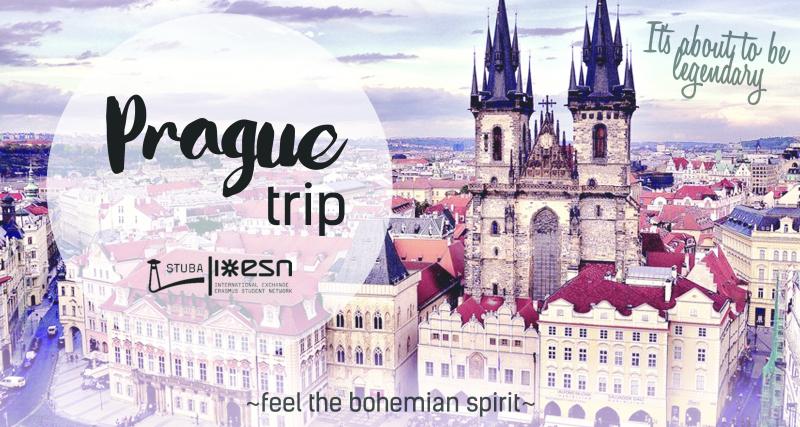 What is waiting for you? 
Transfer to Prague by train or bus

Public transport within Prague like true locals ;)

Accommodation in a hostel with breakfast

Visit to the Prague castle

An atmosphere of the Golden city during a guided city tour

Czech beer and bohemian parties 

Traditional Tour de Bar...or better said Tour de Beers

Petrín watchtower (Czech Eiffel Tower) + Hall of Mirrors

3 ESNers will be your company and provide guidance through this beautiful city - they speak Czech very well, ha-ha ;)